Planned Giving
James Wallace Society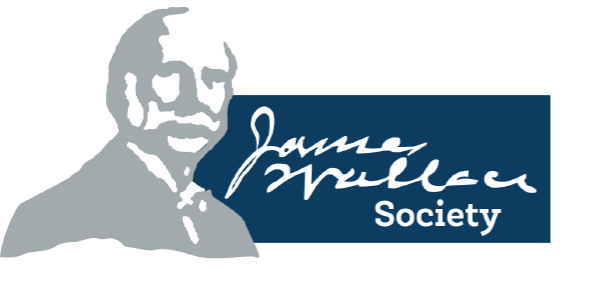 In 1887, James Wallace joined the Macalester faculty and forever changed the future of the college. Over the next 50 years as a faculty member and president, he helped the college define its distinguishing values and its standards of excellence. Through the James Wallace Society, the college recognizes individuals whose gifts of future support are helping to ensure Macalester's continued excellence.
AN INVITATION TO THE JAMES WALLACE SOCIETY
Joining the James Wallace Society is easy to do and is a great way to give back to Macalester without changing your lifestyle. The easiest way to join is to name Macalester in your will or trust, or as a beneficiary of your retirement account or life insurance policy. Another way to join the James Wallace Society is to fund a charitable gift annuity with a gift of cash or stock. You benefit by receiving a charitable tax deduction and guaranteed income for your lifetime and Macalester benefits by receiving the remainder. These are just a few ways to support Macalester through a planned gift.
THE IMPACT OF THE JAMES WALLACE SOCIETY
JAMES WALLACE SOCIETY DINNER - 2020 UPDATE
With the health and safety of our community first and foremost in our hearts and minds, we have decided to cancel our annual James Wallace Society dinner scheduled for Thursday, June 4, 2020. We are disappointed that we can't see you, but please know that we are already working on alternative ways to connect with you, thank you, and share with you the impact you have on the Macalester community and students.
The annual James Wallace Society Dinner is held on the Thursday prior to Reunion in June every year. Guests enjoy reconnecting with familiar faces, meeting current students, and hearing from President Rosenberg and other distinguished guests. We are grateful for the generosity of those who make a commitment to Macalester's future though an estate provision or a life income gift, recognizing them as members of the James Wallace Society.
Click here to see photos from the 2019 dinner.
WHO'S IN THE JAMES WALLACE SOCIETY?
Today, the James Wallace Society is over 800 members strong. Click here to see a current list of members.