Planned Giving

Dr. Phoebe Wood Busch's Macalester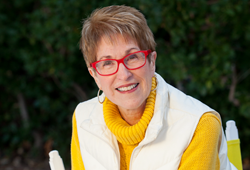 Dr. Phoebe Wood Busch's Macalester story starts well before she was born, when her parents met on campus as fellow members of the Class of 1934. Her mother, Ada, lived in Wallace Hall before becoming a social worker. Before his career as a prominent researcher and physician, her father, Earl, lived in Wallace's boiler room. "You had to have someone stoking the furnace back in those days, and that was he," Phoebe says.

By the time Phoebe got to Mac in the 1960s, the college was changing, and so was the world around her. But she was still disappointed by the options for women at the time: Career options were limited and leadership opportunities rare, and she felt pressure to marry as soon as she graduated. Phoebe pushed back against those expectations. She turned down a secretarial job offer based on her strong performance on the diplomatic corps exams, moved to Europe, learned German, and studied at the University of Munich. Two years later, she was accepted into the University of Colorado's graduate program in European history, where she was one of only a few female students. One of Phoebe's Mac professors wrote her a letter urging her to pursue a PhD, and she went on to earn that degree in German and Austrian history at the University of Denver.

Then she embarked on a 30-year career in teaching history at the high school level in the Denver suburbs, including developing an International Baccalaureate curriculum for her high school. After retiring from high school teaching, she went on to teach for 10 more years as an adjunct professor of German at the University of Denver.

For many of those years, she didn't think much about her alma mater. After reflecting about how Macalester had empowered her academically and shaped her career path, though, she reconnected in time for her 40-Year Reunion. By her 50-Year Reunion, she had joined the planning committee. That milestone celebration was a turning point for how Phoebe identifies with her alma mater today. She came out to her classmates, sent a letter to her peers urging LGBTQ alumni to feel comfortable attending a college reunion, and chaired a panel featuring LGBTQ alumni from five decades.

Always a loyal Annual Fund donor, Phoebe thought about making a special gift in honor of two graduation years: the Classes of 1964 (her own) and 1934 (her parents'). A charitable gift annuity that benefited Macalester while still providing a stable income for her made the most sense. "It's an investment for me, as well as for Macalester," says Phoebe, who lives in Denver with her partner, Nancy Miller. "Giving is gratifying. We're getting older and wondering what's next, and I know that this gift is going to be used well at an institution that's been very important in my life."